Puck Loves Games has unleashed an attractive looking space puzzler that will have you manipulating the celestial objects to protect mother Earth. Naughty Bricks are attacking the earth and its up to you to use the Sun to strike them all out in one go.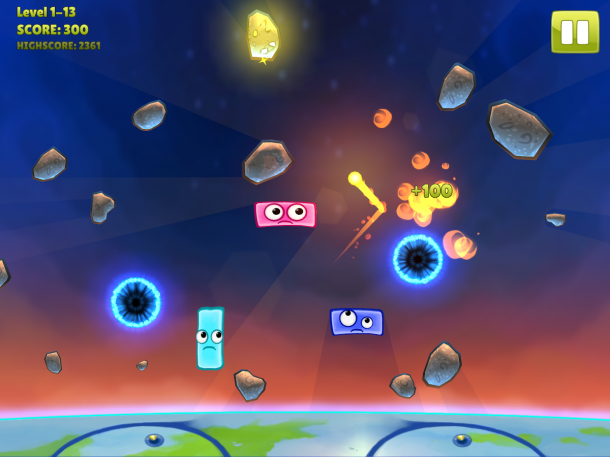 You get just one shot to take out all the naughty bricks so you must plan your shot wisely. Use the surrounding asteroids and black holes to your advantage to launch the sun and take down every nasty brick in the skies.
Naughty Bricks also lets you rewind time so that you can shoot off at bricks that are randomly placed on the screen. That is, shoot, rewind, shoot again and so on until you've eliminated all the bricks. The game features 4 episodes with a total of 70 challenging levels and packs some visually appealing graphics, engaging and chatty bricks, and fun gameplay.
Naughty Bricks is available on the Play Store for $1.86.