We've tackled the undead in more ways than one, but it seems that our appetite for zombie execution can never be quenched. Chillingo's latest endless runner is another excuse to indulge in some more. Its called Dead Ahead and it features you and hordes of zombies coming after you.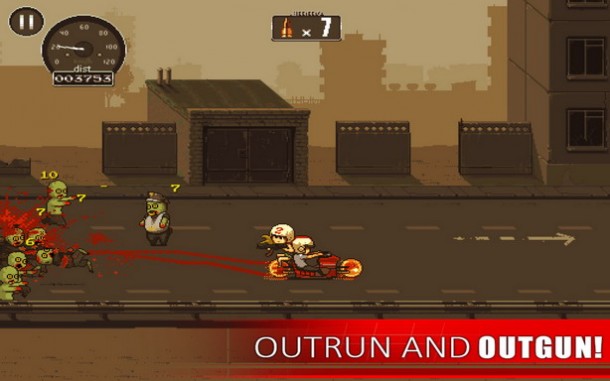 Your best defense against the undead in this case is a scooter. Get on it and take the rid of your life as you try to dodge the hordes of hungry zombies chasing after you. The road ahead is littered with abandoned cars, more creepy zombies, and other dangers, but you can also use the obstacles to your advantage by mis-leading the chasing zombies straight into the path of danger. Of course when things get a little too hot to handle, you can pull out your weapons and blow them zombies away.
Dead ahead has a retro look about it but its neatly executed. There's a lot of humor packed into the game as well for entertainment value. Plus you get to customize your bike, weapons and other gear by picking up items from the Garage. The game has plenty of missions for you to fulfill and rewards to pick up and if you like sharing your top scores with friends you can customize your progress banner and show them off to the world too!
It does feel so wrong to play a zombie themed game during the holiday season, but if that's what you want to do, you can go ahead and grab Dead Ahead on the Play Store mow. Its free!