Recently published game by Noodlecake studios inc. – The Blockheads – brings an interesting idea to life. It's basically a giant sandbox survival/living simulator. Imagine a mix of Bear Grylls, The Sims and Minecraft!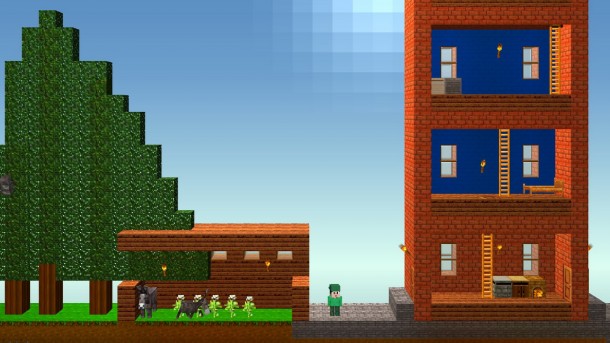 In-game world is a replica of the real environment, mines, forests, oceans, two poles, equator, seasons. Your character will explore the surroundings, try to make use of it and adopt to it (freezing plains, deserts and snowy mountains. Developers didn't want to over simplify it, so you will have an option to craft and build various structures. For example, you will solve the food problem by finding wood, building a boat and fishing.
From 10th of October 2013 players will also have Multiplayer version at their disposal. However, be warned that at the moment cloud backup is not available so make your own backups of the game and data.
Conclusion: sounds fun, if the game continue to develops in the right way it might be the next big thing on Android. Too bad that it doesn't have more RPG options like skills and such.