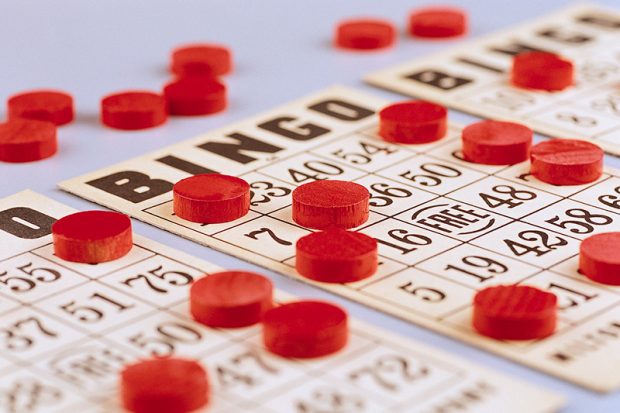 The fact that bingo players are extremely superstitious and ritualistic is well known. Often, taking the "lucky" seat of a regular bingo player will provoke them into a furious argument. This obsession with getting the "perfect luck" is not restricted just to seating.
75% of bingo players claim to have a lucky charm, from a keychain to parking in a particular spot on a particular day. They choose a particular side of the room to sit, either to the left, right or in front of the caller. Some players, at the risk of seeming creepy, ask the caller to touch their tickets.
A majority of players have a lucky pen which they always use to daub their cards. In the event that this pen slides off the table, they usually stop playing after that particular session. If you happen to see men wearing garish shirts or women sporting gaudy hats, don't cringe. Favourite "lucky" articles of whacky clothing are totally normal.
A majority of these superstitions are born directly because of chance. They happen to win two or three games with a certain "lucky" article that they happened to wear, which then becomes a ritual.
It is not an abnormal sight to see players go berserk on losing these lucky charms or not being able to find the exact spot they're looking for. Some bingo players seek out cards with their lucky numbers on it, or conversely will refuse to play a card with a number they deem to be unlucky. Other players might laugh at these superstitions and simply let karma take over, knowing that the dozens of charities they're supporting while enjoying a fun game of bingo with some friends is the true reward.
Ultimately, the aim of the game of luck is to make wins while having a good time. This is what both the superstitious as well as the skeptics unanimously believe, and we agree!