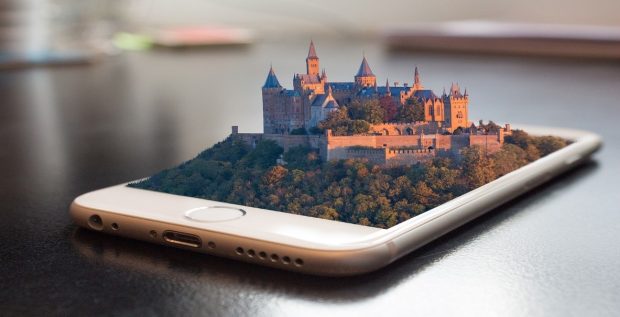 Android mobile operating system since its inception by American giant Google is most often found on tablets and smartphones. Without Android gaining access to Google's other services such as Youtube, Gmail and Search would be less simple. In essence Android allows users to easily watch videos, send emails and play online games including slots on their mobiles and tablets just as they would on desktops.
Over the years many common services have had to become Android compatible. This update in technology has affected many things such as: banking, communicating and even casinos in particular slot games.
Fantasy Slot Games for Android
Slot games have come a long way since their inception in 1895 by Charles Fey. Say goodbye to static graphics and less than impressive effects. In their place are blockbusting story lines and futuristic graphics. This change ultimately means slot players can now play games that suit their individual interests. Whether they love the enchantment of magic and fairies or questing and fighting dragons there is now a slot game to match. Many of these fantasy slot games are available to play on Android phones making it even easier for gamers to make money with their favourite games. Two of the most popular fantasy games to date currently on the market are Game of Thrones and Jurassic Park. Both of which are Android friendly.
Game of Thrones online slot game. Based on the popular fantasy series by George R Martin, this Microgaming slot is based on the four main houses of Westeros: Stark, Lannister, Baratheon and Targaryen. Players will enter the throne room and lay their stake to the Iron throne, honour and riches. (We're talking Lannister riches here) Fans will greatly appreciate the bonuses featured in this game compliment the epic storyline of Game of Thrones with four of the leading bonus offers directly linked to the four main families.
Boasting impressive graphics and sound effects Microgaming have capitalised on the fantasy world of Westeros and the saga of the Iron throne.
| | |
| --- | --- |
| NUMBER OF REELS | 5 |
| GAME FEATURES | Wild symbol, scatters, free spins |
| PROGRESSIVE SLOT | No |
| MAXIMUM WIN | 3,000x your bet |
| ANDROID COMPATIBLE | Yes |
Jurassic Park online slot: Based on the iconic Jurassic Park film from 1993 this Microgaming slot is sure to stir up nostalgia and sheer delight with its superb effects. Players will adventure through a terrifying jungle filled with genetically modified dinosaurs including Tyrannosaurus Rex in search of huge pay-outs. In amidst the jungle players will re-unite with some familiar faces from the Jurassic Park movie including: Dr Alan Grant, Dr Ian Malcom, Dr Ellie Sattler and John Hammond all of whom offer varying rewards.
If all this action wasn't enough gamers will also be treated to small clips of the 1993 classic when they hit 5 characters in a row. Jurassic Park makes use of all the modern technology available, incorporating terrific graphics with amazing sound effects to create a tangible Jurassic Park experience for slot players.
Game Information
| | |
| --- | --- |
| NUMBER OF REELS | 5 |
| GAME FEATURES | Wild symbol, scatters, free spins |
| PROGRESSIVE SLOT | No |
| MAXIMUM WIN | 475,000 coins |
| ANDROID COMPATIBLE | Yes |
Games of Thrones online slot and Jurassic Park slot are just some of the titles available in the fantasy slot world. Players are spoiled for choice with new titles appearing year on year each incorporating the newest technology available.
The Future of Slot Games
As technology develops players are demanding more and more making it the most exciting time for gamers worldwide. Not only have slot games themselves changed but also how they are played. More people than ever are now saying goodbye to land-based casinos and bookie shops in favour of online gaming. Players all around the world can now turn their Android phones into their very own casino. Simply opening an app can open a world of excitement with a huge array of casino games including fantasy slots available to play for fun or real money. The advancement of slot games has only come about from the advancement of technology. Staying up to date with all the latest news, reviews and online gaming tips has also never been simpler with the sites like Androidshock.
Fantasy games have seen the largest expansion in the slot world with many gamers choosing to enjoy them online and via apps. Time will tell if this is a lasting trend or just another flash in the gaming pan.