If you are a big fan of the Skylanders franchise, you're going to be pretty pleased with Activision's latest release Skylanders Battlegrounds. Unlike their previous endless shooter Cloud Patrol, this one is an action RPG title that lets you engage in some cool fights against the evil Kaos' warlord army.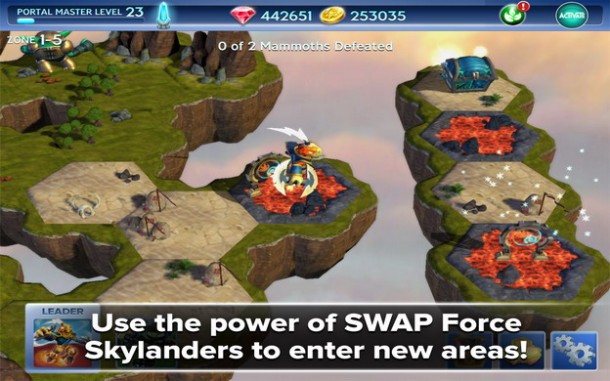 The console hit Skylanders franchise may well be remembered for its ability to allow players to unlock new characters using real world toys or collectibles and Skylanders Battlegrounds doesn't disappoint either. You can unlock all your favorite Skylanders characters as you play the game or by importing the secret codes from your Skylanders toy collection into the game.
The gameplay revolves around controlling two Skylanders as they head into a battlefield teeming with Kaos' army. Unique powers (including Lightning Bolts and Dynamite) and upgrade abilities will make your fights and strategies much more fun, but the downside to the game will surely be its price, a whopping $6.99.
That is a big disappointment considering that the game contains In-App-Purchases and also encourages you to unlock characters using collectibles. And yes, this isn't a brand new release either(its been on the App Store for over a year now) nor is there any exclusive content for Android fans.