RV AppStudios makers of Zombie Ragdoll are out with another game for fans of the undead. Its called Zombie Carnage and it involves slicing and dicing zombies that have decided to take over the world's tunnels.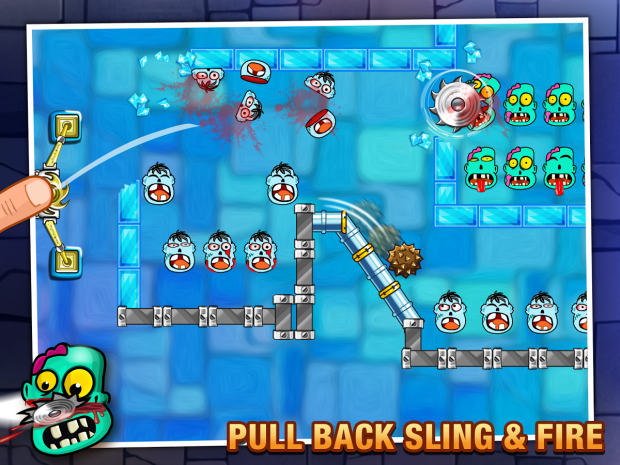 The gameplay is quite simple. Players will have to sling powerful saws into the infested tunnels to knock off the string of zombies. Coins earned in each round can be used to unlock even more powerful saws and boosts. There's just enough variety in the types of zombies and the kind of obstacles you will encounter in a casual shooter of this type.
There are 120 challenging levels in the game to keep you engaged for hours and if you like to make it a little more interesting you can compete with your Facebook friends for top scores. You can also check out the leaderboard and achievements by signing in with your Google Plus account. You can of course choose to take the easier route to go one up on your friends by picking up weapons and boosts from the Store, though you may have to spend a bit of real world currency for it.
Typical of their games, the graphics are gorgeous so expect the gore factor to be a little too much if the little one's are playing. You can pick up Zombie Carnage from the Play Store for free if you are interested.