Uh oh. That magic keyword, 'Run'. You know what that means, another endless runner has been released for Android devices. This time the game is called Run, My Deer from Up Side Down Deer Games and actually seems like it may be an endless runner that helps the genre rather than just another one that clogs the tubes with genericness.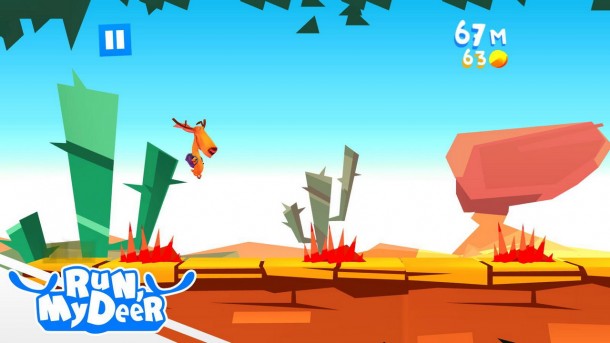 When you first look at Run, My Deer or load it up you'll be face to face with some great colorful 3D graphics. The art style really makes Run, My Deer stand out from all the Temple Run clones and deserves props from that alone. Run, My Deer also features randomly generated levels in three different worlds as well as different characters and unlockables.
Perhaps the biggest feature, in my mind, and something that I hope catches on more is that Run, My Deer is free to install and has no in-app purchases. Most endless runners are fun to play but eventually get boring or stagnant unless you want to spend real money on virtual goods (and who really wants to do that?). So with having one that is in-app purchase free you know that when you play Run, My Deer you'll be getting the full game for free! So check out Run, My Deer which hit Google Play earlier this week.