Just when you thought the Angry Birds were a done and dusted species you hear the chirpings once again and this time they are getting much louder!
Rovio did throw some obvious hints earlier this summer about a possible new something called Angry Birds Go! and I figured it just meant that the birds were going away! (Kidding!)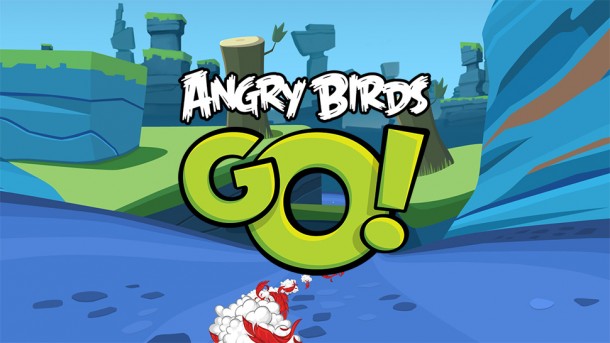 We hear that the "Angry Ones" are about to embark on a new adventure, this time as kart racers..yep…kart racers and we wonder if these colorful avians will be taking on the Red Bulls anytime soon!
Red Bulls, you ask? Yes. Apparently good friends of Rovio, the team decided to help them out a bit with their latest promo! We don't know how deeply the Red Bulls will be involved in this project, but they certainly had a grand time showing off some real birdy racing action on the track. Here's the fun video teaser.
Angry Birds Go! is still in the works and we will be bringing you information on launch dates, pricing, and other good stuff as and when it happens. Watch out for it!