The popular PS3 science fiction platformer Rochard from Recoil Games has hit the Play Store. Before you get super excited, note that the game can currently played only on Tegra 4 devices including the SHIELD console.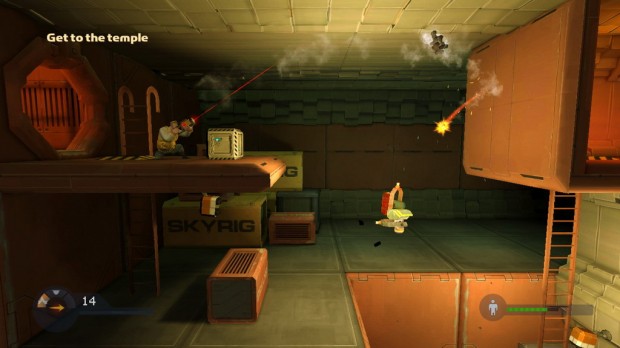 John Rochard, the protagonist of the game is an astro miner. Equipped with his cool tool G-Lifter, he embarks through various environments in space, solving puzzles and combating the bad guys. The G-Lifter lets Rochard manipulate gravity as well as the objects in his environment such as big mining lasers, crates and containers. The game has a gripping storyline involving space bandits, a lady in distress, and a mysterious alien civilization, all narrated in a humorous cartoonish style.
Rochard is not only rich in content (there are 5 long chapters of mind bending puzzles to tackle), it also features great music (southern rock/blues and 80′s electronic) from Markus "Captain" Kaarlonen of Poets of the Fall and the voice talents of legendary actor Jon St. John. Rochard is available on the Play Store for $6.99. If you happen to have a Tegra device and a gamepad, this game will certainly be worth checking out.