Realistic racing games certainly have their place but sometimes you want a more fantastical crazy racing game. This is where Marmalade Play's latest game, Blur Overdrive, comes into play. Blur Overdrive uses intense speed and powerups to turn a typical racing game into one that turns the race track into a battleground where you're speeding along fighting for your life.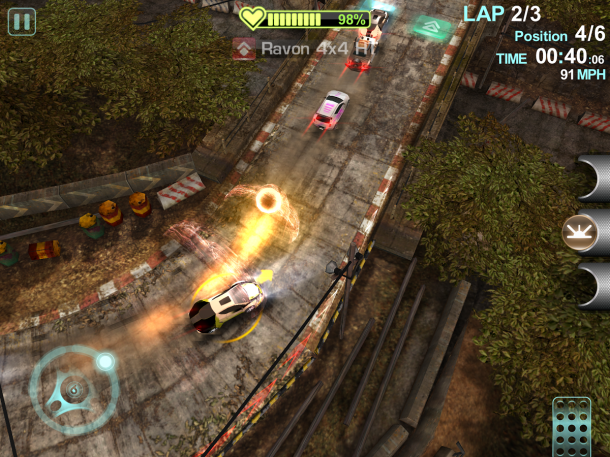 You need to play dirty in Blur Overdrive as there is no more mister nice guy. There are eight powerups that are pyrotechnic in nature so you can barge, shock, shoot and shield yourself along your way to victory. Each car has a life bar and you can take them out of the equation altogether if you're brutal enough. If you're not that confrontational you can leave your opponents to eat your dust with nitro boosts as well. Blur Overdrive also gives you some race variety with nine different types ranging from showcase battles to eliminator races.
In addition to the powerups and race types the cars also have some variety to keep things interesting. There are four different race car classes with over 25 cars to choose from. Oh, and you can even customize these cars with the over 250 different customizations. Blur Overdrive has realistic and rewarding handling as well as very nice detailed 3D graphics. If you're ready to race like you've never raced before then check out Blur Overdrive which is available for free on Google Play.