Last month we told you about a fun bunny space adventure game called Rabbids Big Bang that Ubisoft was working on. The good news for fans who have been waiting for the game is that it will now become available on the Play Store on October 17th. In case you did not catch our previous story, here's a quick recap of what you can expect from the game.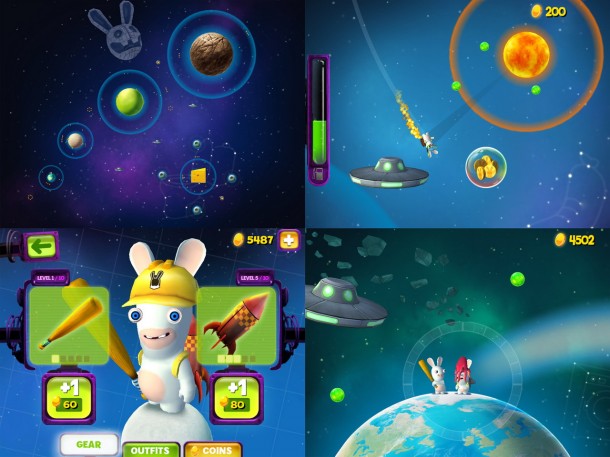 You take control of a baseball wielding Rabbid, thrust him into space and then control his journey using the jetpack's boost and the planet's gravity. The way to the stars is riddled with all sorts of troubles and obstacles. There are space cows you might bounce into, mines you might crash into or you may even fall off the galaxy. And then there's the depleting jetpack fuel you have to worry about too!
Overall, the game should be nothing but great fun, as there are plenty of crazy missions splashed across its ten different worlds. As you progress through the game you will unlock achievements and use the coins collected to upgrade your jetpack and bat. You can also customize your rabbids with plenty of cool outfits, looks, and disguises.
Rabbids Big Bang will be available for the expected price of $0.99. With great games like Rayman Fiesta Run and Prince of Persia under its belt, one hopes that Rabbids Bang Bang will be another remarkable and fun game for fans to enjoy.