If you're travelling alone in space, you have to be prepared for any eventualities that may occur. Our hero in POiSE is Spike, a cute little orange alien who gets himself into all sorts of trouble when his spaceship gets wrecked in an asteroid belt.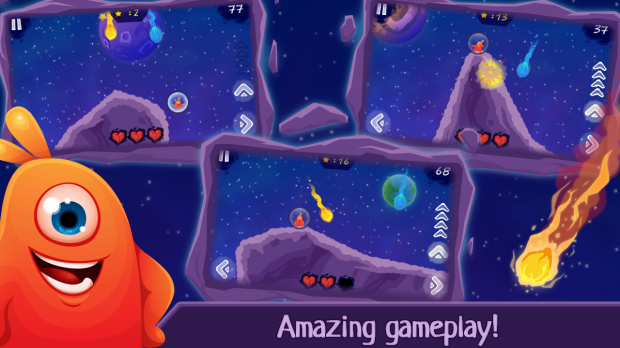 The only way he can get out of the belt and onto the rescue ship is by navigating past the 30 different asteroids that are spinning around in space. Trouble they say comes in threes, and for Spike it is in the form of falling meteorites; some plain and simple rocks, while others with burning fire and freezing ice. Each of these meteorites have a certain property that affects Spike's balance and movement and it is up to you to help him dodge the obstacles successfully.
You also have the chance to pick up stars while dodging the infernal elements. Other distractions in the game include power ups such as magnets, diamond sphere shields, energy reactors, time warp and more, which can be exchanged for stars. There are also cool outfits you can pick up when you complete achievements.
POiSE is a simple, casual time killer that should keep your wait at the train station a little more fun. Download the game from the Play Store for $1.49.