Triniti Interactive's arena brawler Oh My Heroes! makes it mark on the Android arena after disappointing iOS fans somewhat earlier this year with lagging connectivity issues. At its heart though, Oh My Heroes is a class based, fantasy game where players frantically battle each other to control the Magical Crystals that fall from the skies.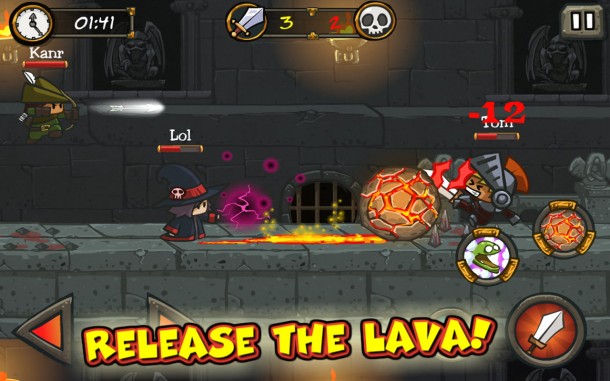 These crystals give players the ability to respawn and you probably know by now that where there are magical powers at stake, there are death matches waiting to happen. You can choose from among five different hero classes; archer, knight, bomber, priest, or mage, with ten unique skills and play in three modes: Death Match, Team Death Match or King of the Hill to collect the Magic Crystals.
Part of the fun in this hack'n'slash game is that players can not only accomplish plenty of fun missions in single payer mode, but can also team up with others to compete in online multiplayer heaven. Upgradable powerups and other gear help make the battles more fun.
The only downside to this game is that even if you're playing solo, you need an active internet connection. Oh My Heroes! is available on the Play Store for the price of free.