Get ready for the next football season because the NFL Pro series from Gameloft has started to advertise its upcoming new edition, NFL Pro 2014. And look out folks because according to teaser announcements, NFL Pro 2014 is going to be more immersible and more socially connected.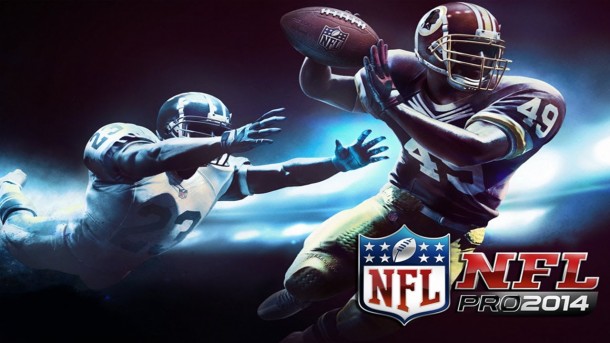 The social feature is one that most games nowadays are embracing and Gameloft with NFL Pro 2014 is not an exception. Their aim seems to be going for more realism but still retaining that addictive social feature that is working so well in the mobile game market today.
All 32 NFL pro teams will of course be available to play in NFL Pro 2014 and you can compete against your friends through the social Facebook integration and perhaps, in the future, Google Play Games Service. While no official Android release date is given, the iOS release date is August 7th, 2013 so the Android release will be after that. So mark this on your calender you sports game fans because NFL Pro 2014 looks to be another great game from Gameloft to have you throwing the ole' pigskin around.