Fans of Blue Shadow Games' black and white shadow platformer Naught may recall that the game was released almost two years ago. Since then the developers have been working hard on a sequel and their efforts have finally fructified with the release of Naught 2 on the Android platform. In the sequel, you still remain a cat tilting your world and doing gravity-defying moves in a dark mysterious environment. However you get to control your environment in better ways: by tilting your Android device back and forth or by using the built-in touch screen controls.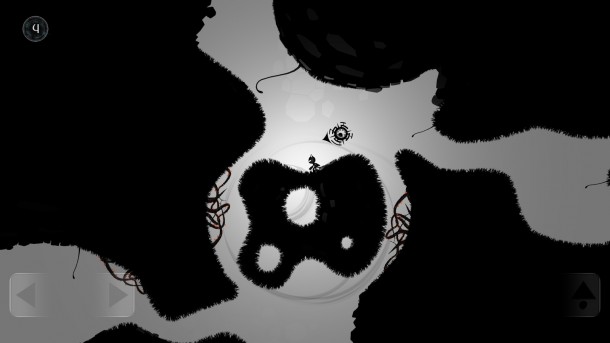 Naught can now adapt to his surroundings a lot better than before. He can hold on to walls, modify the way he walks, and even move objects more dynamically. Naught also gets new skills such as jumping and diving which will help him deal with monsters and other creatures more effectively. The game's redesigned interface should make navigating the dark worlds more interactive and engaging.
Naught 2 currently features one chapter with three zones, but there are more than 30 fun levels that include 3 bonus rounds, bigger enemies, a time trial mode and plenty of hidden secrets. A second chapter is in the works though and that one should bring new levels, new enemies and many more secrets when the game gets updated.
For now, you can enjoy all the deep dark hidden secrets of Naught's memories for the price of $1.99.