Coming out August 21st is  a highly anticipated last chance summer blockbuster hit called The Mortal Instruments: City of Bones and like most big movie hits there has to be some sort of video game counterpart to go along with it. So enter in developer PlayFirst and their mobile video game adaptation called The Mortal Instruments.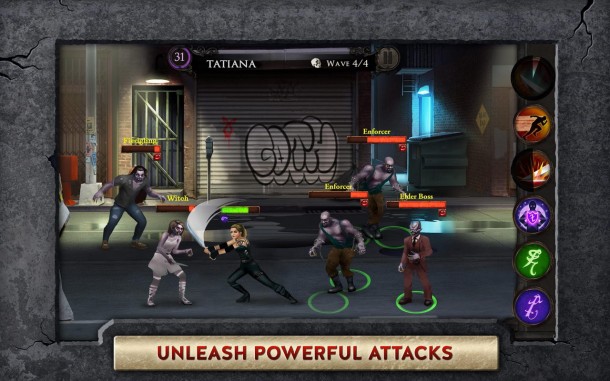 The storyline behind both the movie and the game, The Mortal Instruments, follows these things called shadowhunters which are part angels and part human. There is a war going on between demonic forces and in the game you create your own shadowhunter character and join movie protagonists, Clary and Jace as you fight demons and search for the Mortal Cup.
The Mortal Instruments is a 2D fighting game where you create your own shadowhunter character (and can level them up how you want) and go off beating and punching various demon forces. You can use rune spells to help in your fighting quest as well as other powerful physical attacks. There is a very immersive storyline which goes along with the movie although the game also advertises unlimited missions so you'll always have something to play. So if you're looking forward to the movie or what another fighting beat 'em up game try out The Mortal Instruments which was released yesterday, August 14th.