Monster Smash is based on the common perception that monsters love to scare the living daylights out of little sleeping kiddies. Doodle Mobile Ltd. have turned that simple concept into a totally fun monster smashing baby saving tower defense game.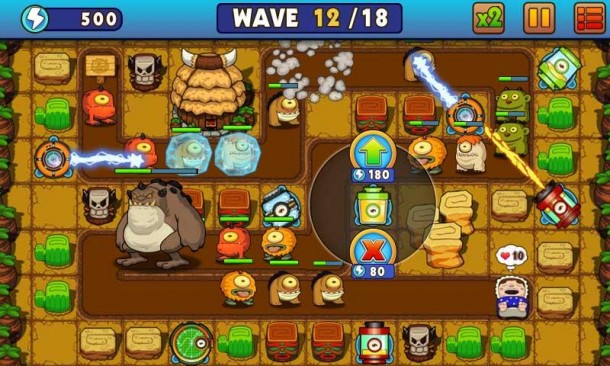 TDS lovers should know that Monster Smash isn't the usual hard core tower defense game. It features the regular set paths the monsters will traverse in waves as well as the towers that players will build and upgrade. But there are no heavy duty garrisons and canons, just towers that spurt milk, juice, pinwheels, and sometimes a few bombs and fireballs. The eventual objective of the game is to prevent the monsters from reaching the sleeping baby at the end of the path.
The game features 4 Adventure worlds, Forest, Desert, Snowfield, and Castle with 48 fun filled monster smashing levels. Additionally, you can unlock a special Escape Mode with 12 stages when you complete the first world in the Adventure mode. Another unique Nest mode will let you feed monsters and evolve them into bigger and fiercer creatures.
Monster Smash is available in the Play Store for free. Check it out now if you're looking for some fun casual gameplay.