Mobilecraft, makers of Real Basketball, are out with their latest platform adventure that also includes elements of endless running. Its called Mushboom and it features a cute little green goblin called Fukko who embarks on a glorious adventure in different worlds while picking up mushrooms along the way.
Fukko's endless work hours has him wishing he could break away and de-stress from all the work overload.  So he steps into random worlds that has him running in picturesque locations picking up mushrooms, knocking off gnomes, and other obstacles.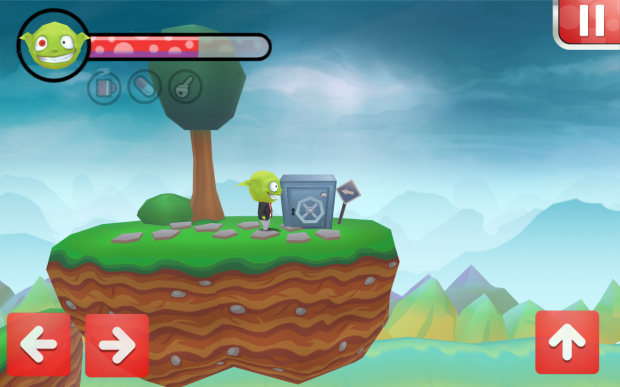 Mushrooms that are collected fill up a mushroom bar at the top of the screen. However it will gradually run out and you can make use of tools like coffee to freeze the bar for a few seconds and gain some extra run time. When the mushroom bar gets filled up, you enter a dream world where there are mushrooms for the taking. However you must make it quickly as your boss is right behind you all the way.
Additional fun game elements include keys that will unlock vaults, vitamins for instant dreaming, and mushroom magnets. You can also dress up Fukku with some cool accessories and costumes.
The game's controls are simple arrow buttons that will enable you to move left, right or jump over. With over 100 missions,  beautiful locations and fun gameplay elements, Mushboom should keep you in good company when you are looking for some casual time wasting.
If endless platforming is your kind of thing, grab Mushboom from the Play Store. Its free.