We've seen mobile game adaptations of nearly every type of superhero action movies, and the team at Marvel believe that their iconic Avengers deserve a place as well. At the recent Comic Con event in New York city, Disney Interactive announced that their upcoming endless runner or as Disney puts it, " a super powered action runner" will be bringing all the Marvel heroes together to the small screen.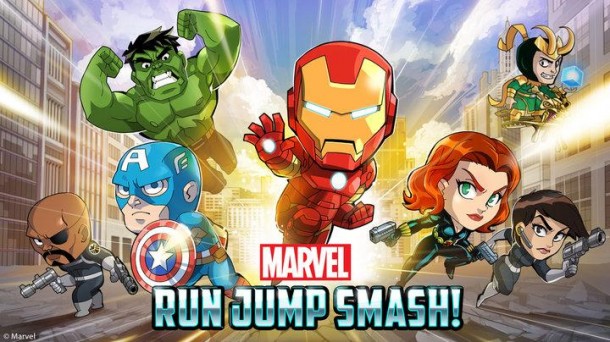 Run Jump Smash steamrolled to the top of the Korean charts when it launched there, and America is expected to get their hands on the game very soon. The game will include the usual characters from the original; Black Widow, Captain America, Hulk, Iron Man and more with a special bonus character Thor making his appearance as well. In the game, players will be able to switch "Avengers" roles while they chase down the mischievous Loki through the streets of iconic New York City. And if the game, with its unique art style, manages to capture the American audience, the developers will introduce more hero characters too. Yay!
Excited about this infinite side scrolling adventure? Keep watching this space for all the latest information on Run Jump Smash as it happens.