Whether it is man's landing on the moon or secret programs conducted on abducted aliens by unspecified government agencies, conspiracy theories have always held and fascinated us all. And maybe in the case of indie studio Epiphany Games, that notion is a little more deeply imbibed. That's because, their upcoming RPG game, Majestic Nights is based on the fascinating theory that all conspiracy theories that emerged in the eighties are true.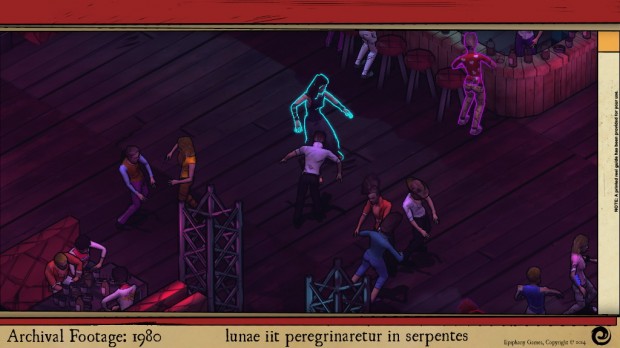 The game is best described as a Miami Vice meets the X-Files. You play an intelligence operative Cardholder, who along with his sidekick, female private investigator Cal must go out there in search of the real truth. The game is played out in episodes, with the narrative switching between the two main characters' points of view. In the first episode Sunset After Dark, the game's protagonists must go in search of a missing film director who carries proof that the moon landing was a hoax, but there are shadowy powers trying to thwart their every move.
Majestic Nights is expected to feature isometric RPG gameplay with a mix of stealth, puzzles, and real-time combat thrown in for good measure. The game's trailer goes to lengths to take players back to the times that shook the foundations of everything we believed in.
Sunset After Dark will be landing on Android in September. We'll just have to wait and see if Epiphany Games are able to pull off a convincing game on a highly contentious subject.