People have been waiting a long time for Leisure Suit Larry: Reloaded by Replay Games to hit market and a month ago the remastered version of the classic sleazeball game was released. However, there must have been a ton of game breaking bugs as it was pulled for Google Play and the kinks had to be ironed out. Well now Leisure Suit Larry: Reloaded is back in action and ready to make you want to shower after playing.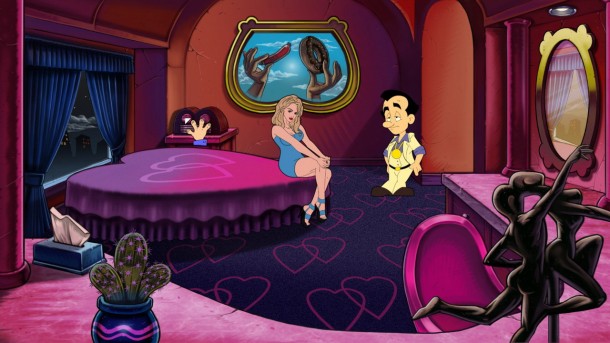 Leisure Suit Larry: Reloaded is the mobile HD remaster of the original Leisure Suit Larry In the Land of the Lounge Lizards from 1987 DOS/Apple II games and features the sleazeball character of Larry looking to get lucky (cue Daft Punk music). This time around though the mobile version takes it to the next level with much improved HD graphics, full voice overs and reworked animations to make this cult classic game enter the 21st century.
Available on Google Play now Leisure Suit Larry: Reloaded is free to download although only the first level is available and after that it is a $10 in app purchase to get the rest of the content. Sounds a little steep but at least you can test out the first level and see if you like the sleaziness and humor before you sink your teeth in, so check it out today!