If you are a die-hard fan of action RPG's HonorBound, the latest game launch from JuiceBox Games should be one for the taking.
The game is set in a fantasy world that is being sieged by the dark forces. Ogres, dragons and even the undead are threatening to spill innocent blood, and it is you, one of the champions of the Gods, the HonorBound, who must rise to the occasion and save the realm.
You can play one of five classes of heroes; a warrior, rogue, wizard, cleric, or knight and work to build your army, strengthen your powers and fight the evil forces.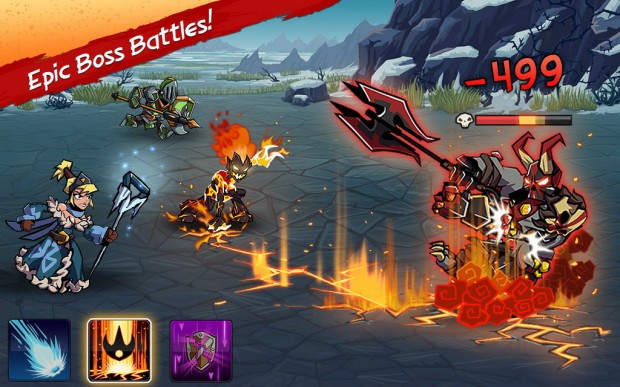 The game features a single player mode with plenty of quests set amidst a gripping storyline. But if you are looking for honor, valor, ranking and rewards, you can enter into PvP arena battles with thousands of players from around the world. There is plenty of content to chug through with powerful abilities to unlock and new skills to acquire in over 150 levels of gameplay. Players can customize their army from over 300 different types of units such as knights, archers, rogues, clerics, warriors and wizards.
The game has beautiful 2D art that brings the game characters to life with some top notch sound effects and score by Bobby Tahouri of HBO's Game of Thrones fame.
HonorBound is optimized for both tablets and smartphones, so pick out a device of your choice and get immersed in this awesomely entertaining action RPG. It is available on the Play Store for the price of free.