Knightmare Tower, the game that blew your mind away when you first played it on on your web browser is back with a bang to accompany wherever you go. That's right! This top-down scrolling action game is available on Android and that means you can spend all day (and night) trying to rescue the ten princesses atop the tower.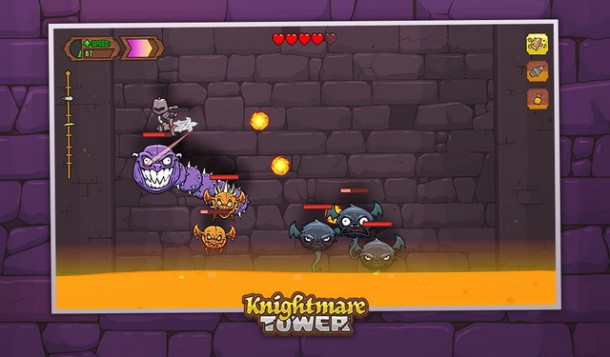 As the hero out to rescue not one but ten princesses, you have to do the daring; launch yourself up the tower and tilt your device to the right and left to avoid or slash the huge number of monsters that stand in your way.
The game features two game modes; a campaign mode for those who like to play in short bursts and a survival mode for those who hope to survive endless waves of action. The game has plenty of coins to collect, which can be used to upgrade your character, armor, swords and other gear.
Knightmare Tower has all the elements of a fun game: boss fights, quests, magic portions, and amazing powerups so if you're looking to lavish all your attentions on an endless climbing monster slicing adventure, be sure to check out the game.
Its available on the Play Store for free!