When game developers mix and match different video game genres into one game it always gets my attention at how the two can complement each other and what the resultant will be. The latest mobile game in development to do this and catch my attention is the first game from a new developer, Disco Pixel, called Jungle Rumble. In Jungle Rumble you find yourself controlling a tribe of monkeys as they search for happiness and bananas.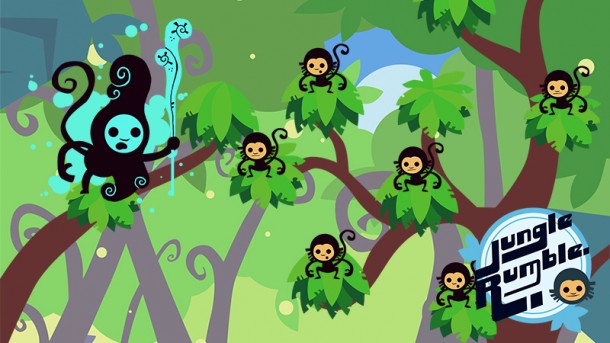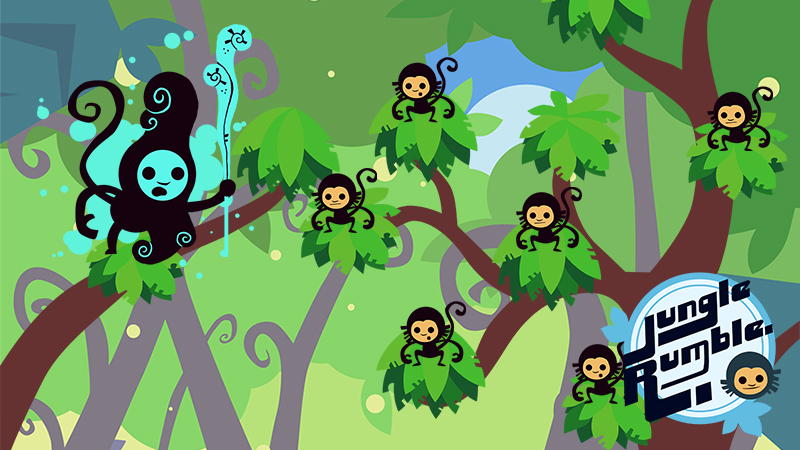 Now I've played some genre mashed games before but a rhythm real time strategy game is something I haven't really heard of before. Jungle Rumble is actually being described as a mix of Sony's tribal rhythm game Patapon combined with Nintendo's Advance Wars strategy series.  Certainly an interesting combination. You control your monkey tribe in Jungle Rumble with a series of rhythmic taps which move the monkeys and such but also controls the dynamic soundtrack.
As of now Jungle Rumble has no official release date but if you happen to be heading to PAX Prime's Indie Mega Booth next weekend in Seattle you can play it there. Either way keep a lookout for this mix and matched game as it looks really fun and original.