Loot Hero is a light hearted RPG that lets you play a knight who must slay a dragon that has been destroying the land. However, before you get to the big bad guy, you must first get past his evil cohorts.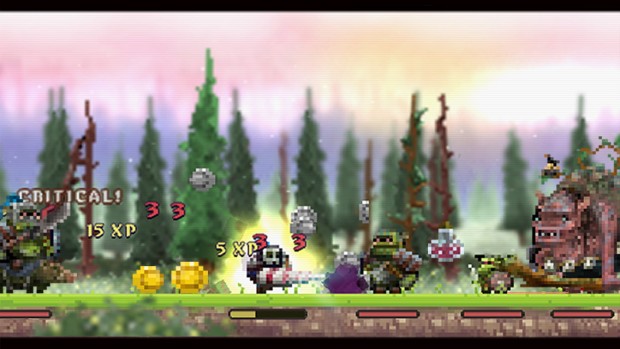 The game is pretty straightforward with simple left and right controls to move the knight in the respective directions. Taking down the enemies happens by directly heading into them. The key to the whole game is the health factor, which keeps reducing every time you bash into an enemy.
Enemies who are knocked off leave behind loot, health portions and other useful stuff which come in handy as you progress through the game. The loot can be used to upgrade your attack, defense, and other skills, which will help you take on the big boss battles.
The game also features an achievement system which will take you back into the game to collect more loot. Defeating the dragon doesn't complete the game though. You can still do it all over again at higher difficulty levels.
If you are looking for a mindless retro-styled RPG grind-fest, check out Loot Hero. It is available on the Play Store for free.