Hey guys! Have we got some fantastic news for you today! The Play Store has just launched an awesome Indie Mega Sale where some fantastic games are being offered at a whopping discount of at least 50%, if not more.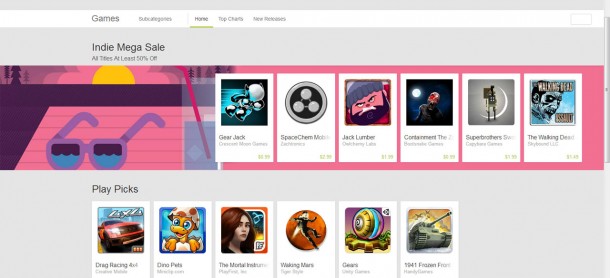 Google hasn't made any big announcement concerning the sale, and there's no word on how long the sale will be running. You can grab Gear Jack ( $0.99 from $1.99), Space Chem Mobile ($2.99 from $5.99), Jack Lumber ($1.99 from $3.99), Containment: The Zombie Puzzler ($0.99 from $4.99), Superbrothers Sword & Sworcery ($1.99 from $4.99), The Walking Dead: Assault ($1.49 from $2.99), Combo Crew ($0.99 from $1.99), and The Room ($0.99 from $1.99) at the fab prices from the Play Store Sale section ( if its available in your region) or just by searching for the games in the Store.
Games like The Room, Combo Crew, and The Walking Dead Assault received pretty high scores in our game reviews and are definitely worth checking out. Be sure to grab 'em while you spread the word around while you're at it!