When you suddenly wake up in the middle of a forest lost and confused and find that nobody in your hometown (the place where you lived and breathed everyday of your life,) recognizes you, you can bet your bottom dollar that you're neck deep in an RPG fantasy.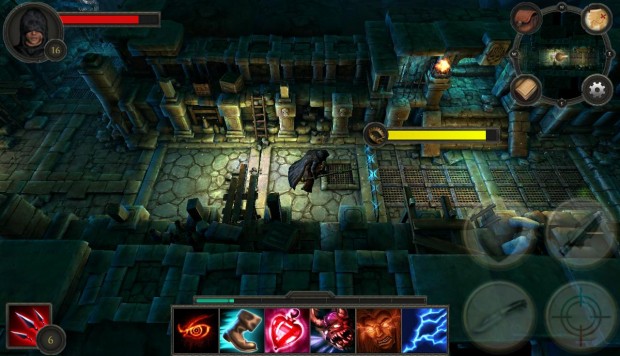 Codestalkers, makers of Everland: Unleash the Magic have launched their second game on Android called Rogue: Beyond the Shadows. This is an action adventure game set in a fantasy world filled with mystical creatures like the goblins, golems, and gnolls. Your game character is skilled in the art of stealth and mystic power, which makes him invisible to enemies. You must make use of these inherent skills and engage in multiple quests as you seek answers to what happened to you.
The game is loaded with plenty of content; there are different dungeons to explore, different kinds of enemies to tackle and a vast array of weapons and magic to use. In fact the developers have asked players to get involved in the game by pitching their own quests on the game forum. Once the quests are approved they will be included in future game updates.
Rogue: Beyond the Shadows free to play but is ad supported. You can remove the ads via in-game purchase. That will also let you remove items from your inventory and save the game without exiting. You will need a device running Android 4.0 and up, a 1.2 GHZ dual core processor, 1GB of RAM and at least 700 MB storage to play the game. If your device meets these requirements, be sure to check out this beautifully rendered 3D adventure.