Basketball fans with an Android device are in for a happy treat as MobileCraft's latest game is all about showing off your basketball skills to the world.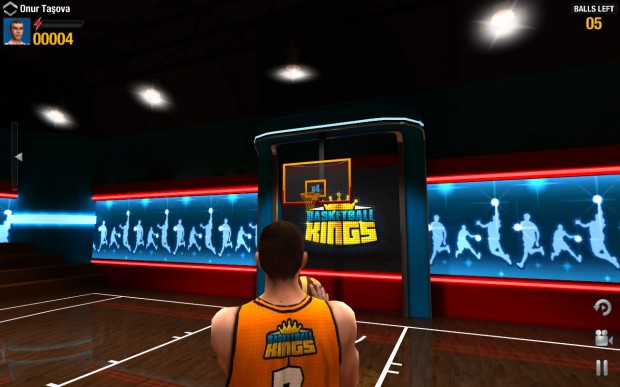 You start off the game with a tutorial mode where you learn the basics of the game. You can then customize your game character, costume, and gear before you hit the courts. While some of the customizations are free, others will cost you MPs, which you earn during the game.
You can play the single player mode where you have the chance of participating in tournaments, go arcade, play a time bound attack, or just settle for a single ball event. There are two other modes as well, All-Stars and Block, which can be unlocked via IAPs.
To play online, just enter a room of your choice and battle with players worldwide. Here again you can play for free or spend some in-game currency to compete for gold and rankings.
The achievement board lists all the medals  earned during the game and you can show them off to your friends by signing in to Facebook. (You'll have plenty of opportunity to do that. )
Basketball Kings has some really impressive graphics and enough content to keep you engaged in your spare time. You can download the ad-supported game from the Play Store for the price of free.