Want a proper frightening game to play on your Android device? Look no further than Cezure Production's newest mobile game, Maniac Manors. In this point and click escape the room adventure type game you find yourself exploring a recent mansion you bought at an auction…and nothing goes to plan.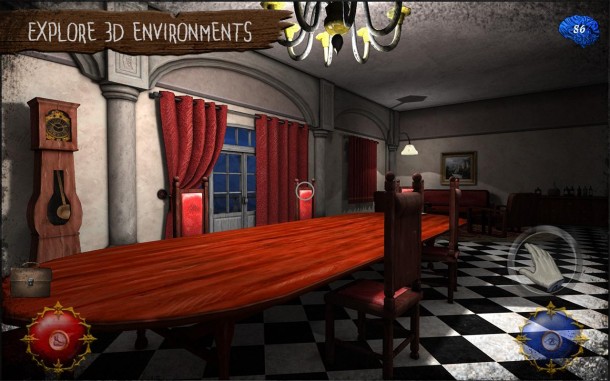 Maniac Manors is set in an immersive 3D scary world complete with haunting music. Gameplay has you using your powers of observation as you solve various puzzles and interact with your surroundings. There is a great variety of puzzles and types of puzzles to figure out and test your skills  in.
Inspired by the myth of Chtulhu, Maniac Manors is a captivating tale that has your character slowly losing his mind. This is shown as a mental health system and your vision gets a bit askew the more you lose your mind as the manor gets more manic. Released today on Google Play check out Maniac Manors for $2.49 and scare yourself!