If you've always wanted to mess around with TNT and blow up stuff, the Play Store is a good place to start. Gamelion Studios' latest publication, Demolition Duke doesn't just offer you TNT, there are 17 other destructive tools that you can make use of as well to blow up bridges and other constructions.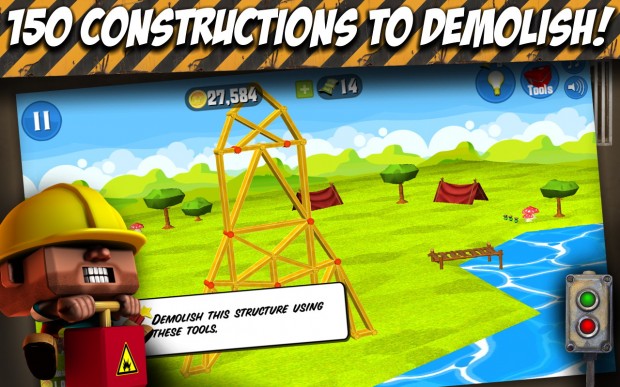 The game is played out in three beautiful 3D environments: desert, spring meadow and ice field. In each level, you are given a task to accomplish along with blowing up stuff. For instance, you may have to drop a crash test dummy onto a rubber tube, or get a basketball into the loop while using the limited tools at your disposal.
The TNT can be restocked using the gold coins and bills earned during play or picked up using IAPs. The physics based challenges are quite hard to figure out, but there's a helpful hint system if your frustration levels threaten to blow you up!
Demolition Duke is available on the Play Store for free. Check it out if you enjoy physics based puzzles with a dash of explosive fun.