Final Fantasy Type-0 was a video game published for Playstation Portable by Japanese game developers Square Enix. It was originally named Final Fantasy Agito XIII, but since the name had nothing to do with the title it ended up being called Final Fantasy Type-0. There was much talk about the game being made available for international audiences, but in 2012 game director Hajime Tabata dismissed such talk and the game never saw the light of day on foreign shores.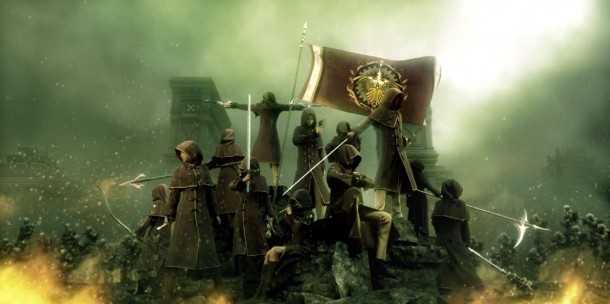 In a recent interview with Famitsu magazine, Square Enix announced that Final Fantasy Agito will be making its appearance on the mobile platform as an RPG multiplayer. Final Fantasy Agito will have strong influences of the Type-0 game both in terms of characters and location. The game will be set in the same Orience magic academy and include Type-0 characters such as the katana wielder Jack and card wielder Ace. FF Agito will have a rich storyline that will trace the history of the fourteen characters that appeared in the FF Type-0 game.
The game will be played out in chapters and may feature a choose-your-own-ending type of gameplay. Basically players will play out one chapter and move on to the next, but the decisions taken at the end of one chapter may influence how the next chapter plays out. Each chapter in the game will be playable over a two-week time period and will include a solo play period followed by a team play period. During solo play, players will develop their individual skills and take part in missions. Once the requisite skills are built, players will move to the team phase where they have to take on powerful bosses.
FF Agito will be making its debut on Android this winter and will be a free to play game with micro-transactions for in-game upgrades and stuff. However director Tabata assures players that the game will still be enjoyable without dishing out any money. We will have more information about FF Agito when the developers showcase the game at next week's Tokyo Game Show.