The wait is almost over for Fieldrunners 2 Android! After iPhone, iPod Touch, PC (Steam) and iPad, owners of the small green robot will soon be able to play this legendary tower defense game on their smartphones. According to the official statement, final version should arrive this month!

Fieldrunners 2 will introduce several refreshments such as Sudden death, puzzle maps and time trials. To help you win, an arsenal of 20 upgradable weapons will be at your disposal. You will test your might in 4 environments, desert, urban, green field and volcano(!?) warfare.
If you are really impatient, if you want to help or just be able to brag on the next wlan party that you were part of the process, apply for Beta testing. Number of applications is limited but as the guys at Subatomic Studios said: " We won't be able to get beta build to everyone, so the sooner you sign up, the more likely you will be to get included (however, the beta will undoubtedly be leaked on various torrent sites and what not, so you'll probably be able to grab it there as well). Please note that the closed beta will only contain the tutorial and first level of Grasslands – you will not be getting the whole game. Since Android encompasses so many different devices, we want to make sure that the game runs as expected on as many as possible before we launch. What better way to do that by hooking our fans up with the sneak peak of the game?" Uncle Subatomic wants you!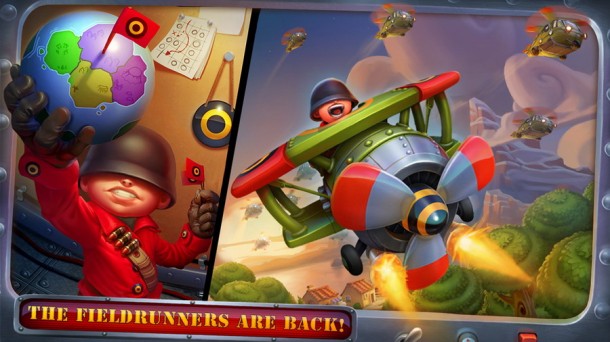 Stay tuned for more…