Everybody needs a day off, even the humble barnyard mule Ferris Mueller. He has certainly had enough of school and has taken the day off. You as his head master must now go in search of him by finding the nine hidden carrots that Ferris has left behind as clues.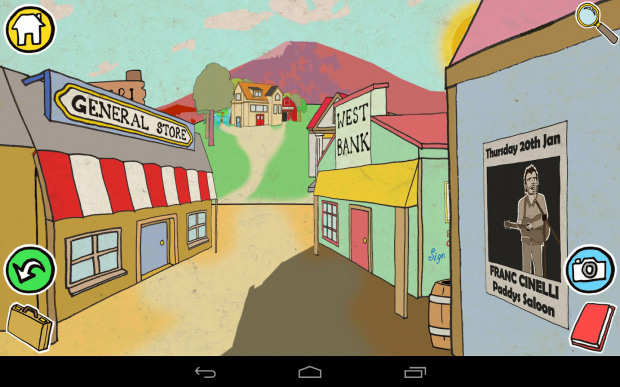 Ferris Mueller's Day Off is a fun point and click adventure game from the makers of the Forever Lost, Glitch Games. It is brimming with some really great puzzles and plenty of colorful locales and characters, all of which are inspired by some great 80's movies.
You will enjoy traversing through the Wild Wild West, talking to townsfolk, and using the in-game camera to capture photo images of all the clues you find. The puzzles are certainly brain crackers, but if you find yourself stumped anywhere in the game, you can make use of the helpful Hint system. Absurd puns and a glorious soundtrack from Richard Moir are the other highlights of the game.
If you love point and click adventures, Ferris Mueller's Day Off should certainly be one for your collection. It is available in the Play Store for just under a dollar!