Dancing Sorcerer Games has just debuted its first mobile game Road of Kings on the Android platform. It is a fantasy RPG game that follows a choose-your-own-adventure type style with open world exploration where your actions determine how the game plays out.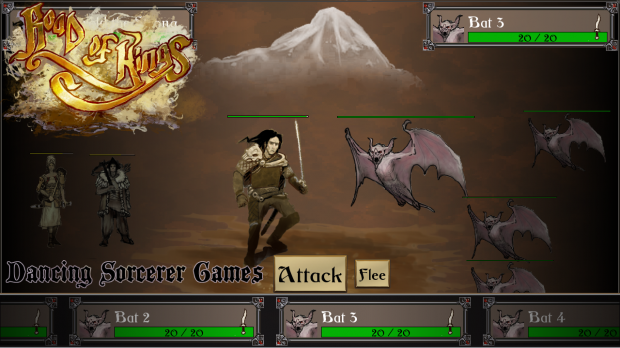 Paul Siegel, co-founder of Dancing Sorcerer Games describes Road of Kings as a turn-based hex crawl, inspired by awesome tabletop games from his childhood in the early '80's. Instead of fast paced tactical combat that is typical of most RPG's Road of Kings emphasizes more on strategy, story, and exploration. The combat elements do exist, but they are light and quick.
So what exactly do you do in Road of Kings? Well, you are a barbarian who wants to be king. And the first step to becoming one is to get wealthy. Being a barbarian, you'll do it the only way you know how; explore the vast map, fight dangerous enemies, discover hidden treasures and of course gather loot along the way.
Your success rate in all ventures will depend on the timing and manner of your attacks, your alliances and the type of people you recruit to help you on your mission.
The road to becoming a king is etched with danger as well as a bit of humor. Want to walk down that road? You can for $2.99.