There are golfing games out there, and then there is Dungeons & Golf. In Gala Lab Corp.'s fantasy game, you can forget about playing the beautiful game in those stuffy uniforms and stale green golf courses.
With the lead developer of Final Fantasy XI, Mr. Yoshiyuki Miyagawa behind the game, you would expect plenty of fantastical elements and Dungeons & Golf doesn't disappoint.
There are 10 manga style warriors that come with their own special abilities, bananas, fish and hammers that act as golf clubs, and super cool golf balls that can bounce and glide to make putting a hell of a lot more fun. Plus, you can swing your thing over 50 fantasy themed courses that look glorious in the 3D visuals.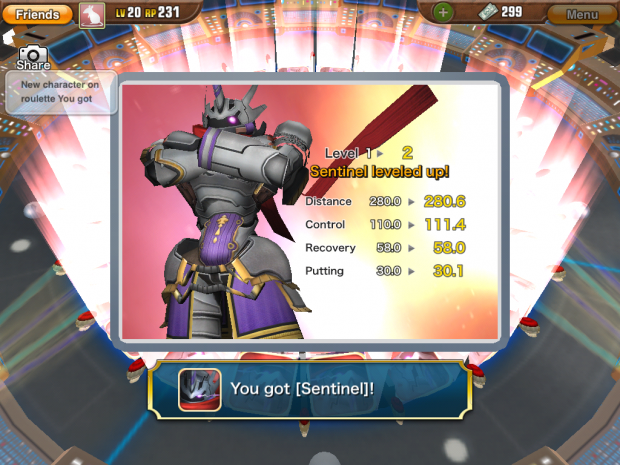 The game controls are intuitive adding a really solid dimension to the gameplay. You simply drag your golf ball, aim in the desired direction and tilt your device to apply the right spin to it.
There's also a big social aspect to the game. Instead of just playing against AI characters, you tee off with players from around the world in weekly tournaments. In Dungeons & Golf, you don't play for individual glory, but rather for your country. Once you sign up for the event, you will face off against other countries and win big rewards when your country outperforms the others.
Dungeons & Golf is free to play despite its in-app system, and if you're a fan of golf, JRPG's, or just looking to spend some easy hours in a fantasy world, go on and give this game a try. You will be pleasantly surprised.