Back in the infancy of video games, arcade style fighting and beat 'em up games were king. You had your Tekkens, Street Fighters, etc. Another prolific game in this era was Double Dragon which is said to be the godfather of all co-op beat 'em up games. It was originally an arcade game put out in 1987 but soon was released on the NES, Gameboy, Sega Master System, and even early PCs. The Double Dragon series then grew to include two more iterations; Double Dragon 2: The Revenge, and Double Dragon 3: The Rosetta Stone. Now, developer DotEmu is bringing all three of the Double Dragon games to Android mobile devices with Double Dragon Trilogy.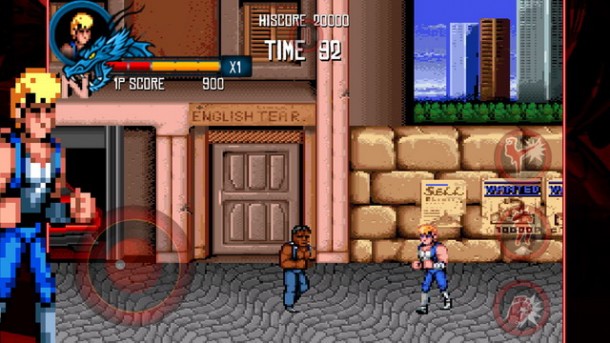 So yes, you can play through your glory years or experience something new but great with all three Double Dragon games. While things for the most part are kept the same, DotEmu has made some enhancements for the mobile version. The first is there are three difficulty modes. A mobile one that is balanced for mobile use, the normal one you'd remember from years ago and an expert one if you're feeling special. There are also two game modes; arcade where you go from beginning to end to get a high score and story where you unlock stages and achievements along the way.
DotEmu has also added Android controller support so you can use your fancy gamepad and customizable on screen controls if you want to play that way. Co-op mode still exists through bluetooth so get a friend and kick some butt. There are also global leaderboards and achievements through Google Play if you're into that sort of stuff. You can get Double Dragon Trilogy today for $2.99 on Google Play.