If you are one of those gamers who are tired of all the frantic fast paced endless runners, and slow and methodical puzzle games, your panacea is here, in the form of a sneaky stealth adventure called Fox Tales: The Skeleton King. The game is the result of the hard work of one dedicated indie development studio Won-O-Soft, who have brilliantly combined a fairytale setting with zombies, ghosts, and werewolves thrown in for good measure and a unique stamina system to keep you on your toes.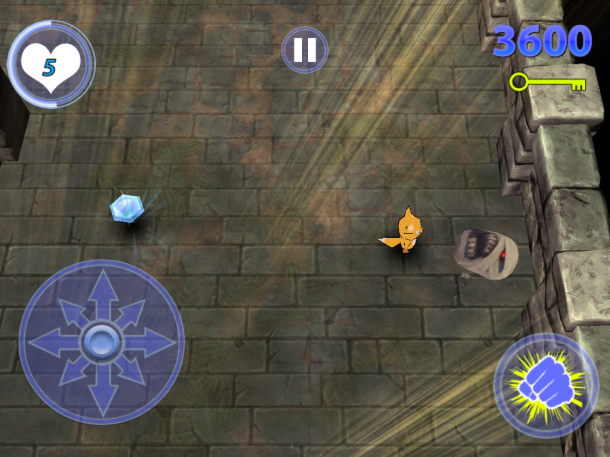 The hero of this delightfully charming game is Kizu, a young fox, who dashes off into the woods when he hears the cries of a damsel in distress. Little does he know that the lady is kept prisoner in the dungeon of the Skeleton King, guarded by only the darkest of creatures; the walking dead. Foxes are not known for their zombie annihilation skills, but they are good at one thing; slyness. And that's what Kizu (and you) will need as you tackle the dreaded dungeon and its inhabitants.
Fox Tales has plenty of engaging content waiting to be tackled. There are 30 levels to play across three game environments. If cute, cartoony graphics, enjoyable music, and enthralling gameplay is not enough incentive to play, you can compete with friends to see who has the best strategy, patience and reflexes to defeat the Skeleton King.
This gorgeous looking adventure is free to download and play, at least as far as the first chapter goes. The full game can be unlocked in-game via IAP.