Crescent Moon Games have been a busy lot these last few weeks. They've had a string of releases on Android: Clash of Puppets, Blocky Roads and now Mimpi. In case you missed our previous coverage of the game, here's what you need to know about our game hero.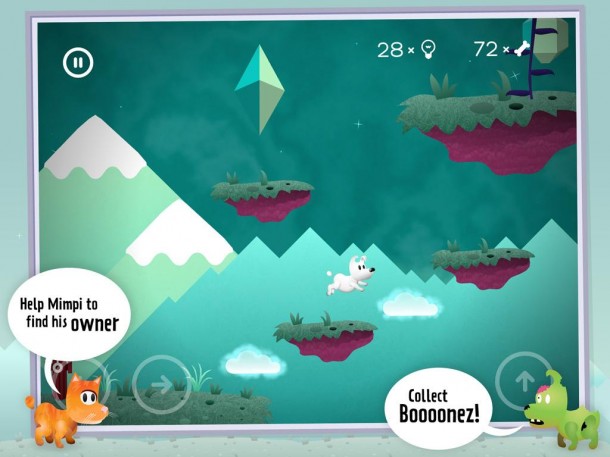 Mimpi is a small white terrier whose happy lazy dog world is turned upside down when his master suddenly disappears into thin air. That takes Mimpi across several treacherous worlds that forces him to use his little doggy brain to solve puzzles, navigate the difficult environment and find his missing master. Mimpi must also tackle or avoid enemies that confront him along the way.
One of the most striking features of Mimpi is the beautiful graphics rendered in a dreamlike setting. The soundtrack amply complements the gameplay and it won't hurt to carry a set of headphones when you're heading into this game.
With plenty of content to keep you engaged for hours: 24 short comics, challenging puzzles that never repeat, minigames  to play through, and collectibles to discover, it's hard not to get drawn into the game. If this is the kind of game that interests you, you can pick up Mimpi from the Play Store for $1.99.