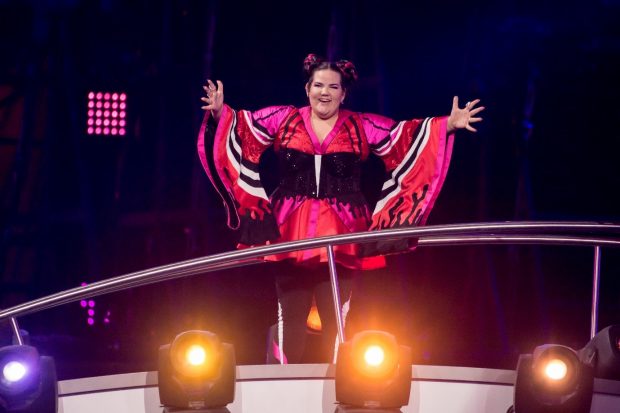 Controversy and the Eurovision Song Contest seem to fall hand-in-hand and every year, there's something which sparks a debate. The most uproar seems to surface when the winner is announced and with the rise of social media, the viewer is very quick to judge or pen their thoughts with the click of a button. Before you check out Eurovision 2019 on Betfair, here are some of the biggest controversies surrounding winners of the Eurovision Song Contest.
1968 – Cliff Richard pipped to the post
The 13th edition of the Eurovision Song Contest was held in London and saw (now) crooner, Cliff Richard represent the United Kingdom with Congratulations. The song had already hit the charts and was number 1 in six countries, including the UK and Ireland, Belgium and Sweden. However, Cliff could only finish second in Eurovision, a point behind the winner, Massiel who represented Spain with La La La. Spain's entrant was controversial in itself, as Joan Manuel Serrat was entered to sing, but his demand to sing in Catalan was deemed an outrage to the Francoist State dictatorship, so he was withdrawn. It was also revealed in a 2008 documentary by Spanish film-maker Montse Fernández Villa that the voting during the contest was rigged by Franco, and he sent state television officials across Europe sums of money. Former TVE employee José María Íñigo admitted that rigging was common knowledge and the documentary even claimed that Sir Cliff should have won.
1969 – multiple winners
It's the first and last time it's ever happened in Eurovision history, but the 1969 contest held in Madrid saw not one, not two, but four winners crowned. There weren't any rules in place to stop this from happening, so all four countries were announced joint-winners and there was no runner-up. Even more controversially, when the medals were awarded, there weren't enough to go around, so only the singers received a medal and anyone else involved didn't get theirs until a later date. Spain made it back-to-back wins controversially, with Salomé singing Vivo Cantando, while it was a fourth win for France and Frida Boccara and Un jour, un enfant. The Netherlands (Lenny Kuhr: De troubadour) and the UK (Lulu: Boom Bang-a-Bang) completed the winning line-up, with both countries receiving their second win in the competition. The current rules state that in the case of a tie, the song receiving votes from the most countries is the winner, with the song receiving the highest votes favoured in case of an additional tie. Had that rule been in place in 1969, then France would have been the overall winner, with Spain coming second.
1998 – the first transgender winner
Dana International won fair-and-square at the 1998 Eurovision Song Contest in Birmingham, when her song Diva topped the table with 172 points, six points ahead of UK entrant Amaani with 166. However, the win was marred by controversy as Orthodox Jews in Israel were fairly unhappy that Dana International was representing the country in the first place. Some had even protested on the streets, claiming she was "an abomination" and even sent the singer death threats. Prior to Eurovision, she had undergone reassignment surgery in 1993 and legally changed her name to Sharon Cohen. That same year, she released her debut album. But 1998 wasn't the first time Dana had entered Eurovision, she had previously attempted to qualify in 1995, but finished second. More recently in 2011, she won the Israeli National Final for Eurovision, but failed to make it past the semi-finals.
2006 – Hard Rock Hallelujah
Finnish hard rock/heavy metal band Lordi caused quite a stir at the 2006 contest in Athens, but also made history. Not only did the band award Finland with their first ever win (in 40 attempts), but it was also a first victory for a hard rock/heavy metal band, as Eurovision is often more associated with catchy tunes and pop music. There were pyrotechnics, monster costumes and masks; while lead 'singer' Mr Lordi wore a hat in the Finnish colours. Prior to their performance, the Finnish people had even asked their president to intervene. Lordi won the contest with 292 points, a record at the time – and 44 points ahead of second-placed Russia. Ironically, Lithuania's song We are the Winners could only muster a sixth-place finish with 162 points.
2018 – Netta's cultural appropriation
Netta may have triumphed last year, sending this year's contest to Tel Aviv but it certainly wasn't without controversy. Favourites Cyprus finished second, with Eleni Foureira and Fuego. However, there was a huge backlash over Netta's use of props and appropriation of Japanese culture during her performance of Toy. She wore a kimono, had her hair in space buns and she sang in front of a backdrop of maneki neko (the waving cats considered lucky). Social media was up in arms with people tweeting left, right and centre. But it's believed Netta loves Japanese culture, in particular Pokemon. There was also controversy surrounding the lyrics: "I'm not your toy, you stupid boy" and the fact the song plagiarised Seven Nation Army by The White Stripes.