Fresh on the Google Play store today, Castle Clash by IGG.com aims to bring a great strategy game to Android devices. Set in a fantasy world your goal is to create an impenetrable fortress and house your army with units ranging from Elves, Dwarves to even Robots. Castle Clash is described as having both the strategic side of things but also fast paced combat and it certainly sounds intriguing.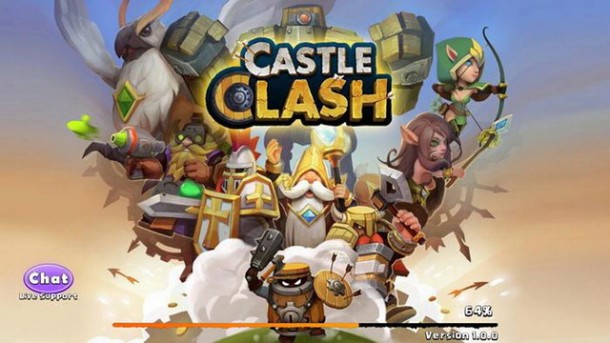 In Castle Clash there are two basic aspects you need to worry about. The first is your fortress or base. This grows and expands like any real time strategy game like Starcraft or anything. You need resources and you build and upgrade these expansive bases. The other aspect is your army. This is where the extreme fantasy world of Castle Clash comes in and makes it crazy as you have units ranging from fantasy worlds to futuristic robots. A crazy collaboration but that makes it fun.
Another important aspect to Castle Clash is heroes. There are up to 20 different heroes in Castle Clash you can use and upgrade in your army. Even better is you can pit your upgraded heroes in single combat matches against online strangers in arena matches.  Castle Clash looks amazing and certainly has some good features going on that are bound to keep you busy and for free might as well give it a shot.