Remember that fun, award winning water-based physics puzzle game from Swedish gaming company Mediocre called Sprinkle? The one where you had to use a tiny little water cannon to put out some absurdly set fires on the ever so beautiful Titan islands? Well, if you still haven't sated your fire dousing appetite since the release of the original, there's great news folks. The sequel to Sprinkle is here and its called Sprinkle Islands featuring more puzzles, boss battles and plenty of splishy splashy fun!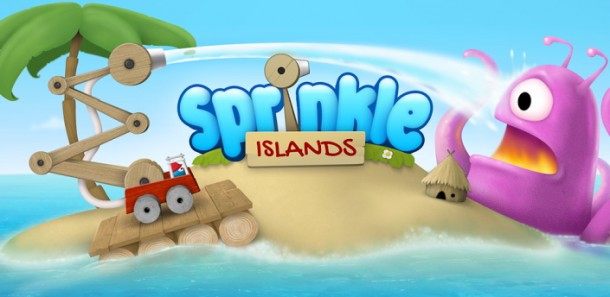 The story goes that those dirty garbage hauling humans from earth lost control of their spaceship over Saturn's moon Titan, resulting in trash falling all over those beautiful islands. The falling trash has set fires to the Titan villages and its your job to douse them. Of course, there's no wasting water in Titan (unlike Earth) so you will get rewarded based on how little water you use and how many fires you put out.
Sprinkle Islands adds plenty more features to the original formula. There's lots of sousing and dousing action in over four islands and 48 levels of endless oceans, pools and floating objects. Also included at the end of each game is a mighty aquatic boss battle which should make for even more exciting game play. Revamped touch controls, prettier graphics and more challenging puzzles all adds up to make Sprinkle Islands a pretty solid sequel to the original.
Look out for a full review later this week and chill out with this gameplay trailer in the meantime.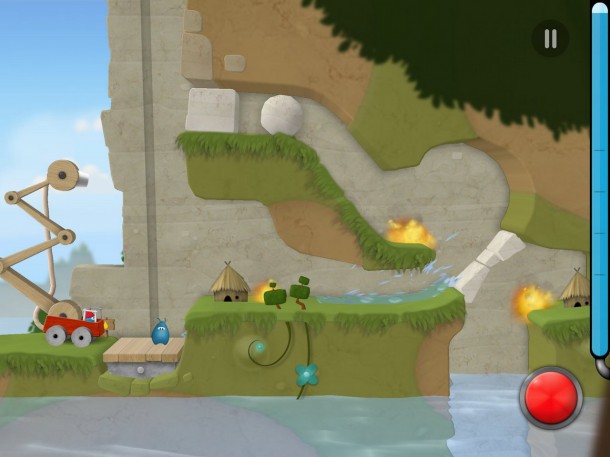 But hey, if you can't wait, put on your fire fighting helmets, bring out your water hoses, and shuffle your pockets for $1.99, cause that's all it costs to take a trip to Titan. ( Download link)
You can also download the free version here, though you'll only get to play 8 levels ( ad-free).