The upcoming anticipated action PS3 title, Beyond: Two Souls, got an interesting announcement involving your Android devices and the new game. Basically there is going to be an optional companion app called Beyond Touch which allows you to control your character from your touch screen Android or iOS device. Seems kind of gimmicky but not much is known about it or how well it works as of yet.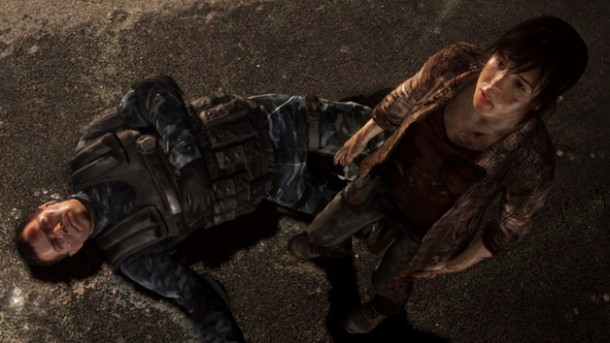 What we do know about it is from what David Cage, of Quantic Dream, said at Gamescon '13. All we know as of now is how the app, Beyond Touch, is going to be presented and a few quirks about it. The app is just going to look like a blank slate with no buttons or anything that you just slide your finger around to control either Jodi Holmes (the main protagonist) or Aiden (an entity that follows Holmes around). Furthermore, the game automatically switches the gamemode to easy if the Beyond Touch app is detected…which kind of raises concerns of how well it'll perform.
Why is Quantic Dream implementing this seemingly random gimmick to their new game Beyond: Two Souls? Well, Cage says that it is a plan to get more casual players who are comfortable using mobile devices, although he also mentions avid fans should just stick to the normal DuelShock controller.  This Beyond Touch app should be out around the time Beyond: Two Souls comes out so that puts it in early October territory.