While on the one hand the Angry Birds begin a new chapter in their life as kart racing champs, another one seems to be coming to an end. Rovio's latest update for Angry Birds Star Wars has set the stage for the final battle between the birds and the Pig Empire. But before we get to the dramatic finale, let's take a look at what the 30 fresh levels of the new update have to offer.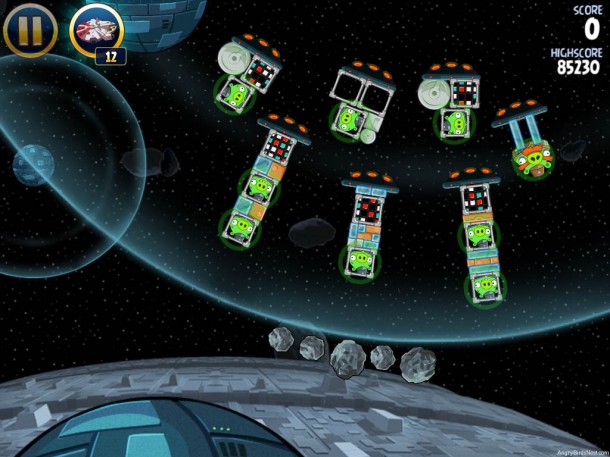 There are new rotating laser canons that can major damage, gravity fields, a massive Imperial Super Star Destroyer, a couple of bonus levels to discover, one hidden droid, and six new Star Wars characters that can be unlocked in the game. There is also, as I mentioned previously, a big boss battle in the end where players can take on the Emperor and Darth Vader himself.
Are you ready to fight through the Death Star, take on the big bosses and discover the face behind the mask? Download the latest update on your devices and complete the thrilling saga of this long standing battle between the forces of good and evil.