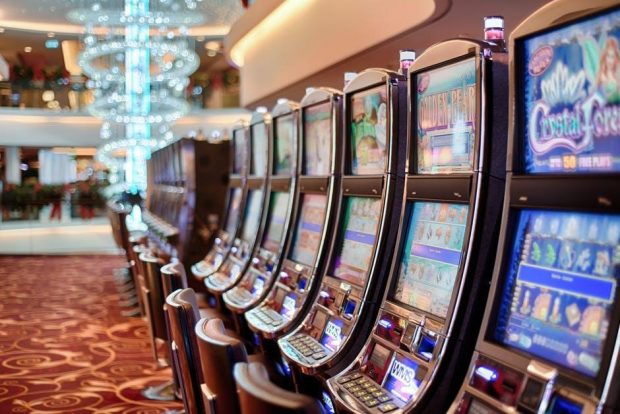 Did you know that you can turn your Android device into your very own Vegas-style slot machine? No. Well, you can and, what's even better, is that it doesn't have to cost you any money. Yes, there are ways to pay and play, but thanks to the wonders of modern mobile technology, you can spin the reels of some highly entertaining slots without breaking the bank.
How, we hear you ask? First off, you need the right set-up. Although the top free play mobile slots will work on virtually every Android device out there, you need to ensure you're running the latest operating system. Aside from offering slicker game play and enhanced security, the latest software ensures you get access to some neat features when you start spinning your favourite slots (more on this in a minute).
Once you've completed all the necessary updates and made sure you've got enough space on your device to rotate the reels like a pro, the next move you need to make is finding the right place to play. Given that iGaming industry is now worth $50 billion according to Statista, there are literally hundreds of places to play thousands of different slots. While choice is always great, it can be slightly confusing if you're a newbie. To help you along the way, here are a few places that offer some slick slots:
Scatter Slots
As chaotic as its name might sound, this mobile slots provider is a tightly packed bundle of action. With downloadable apps inside Google Play, the Apple Store and the Amazon App Store, the scatter slots game is open to virtually every mobile gamer. Once you install the relevant app, this free play slot from Murka has a fantasy theme and your job is to not only spin in wins, but guide the likes of Lady Femida and the Vampire Hunter on their quests for 5 million coin jackpots.
Hit it Rich Slots
Produced by the social gaming powerhouse that is Zynga, Hit it Rich is a place where themed games reign supreme. From the Wizard of Oz to Sex in the City, these iOS and Android apps not only give you the power to play for millions of credits both online and offline, but share your experiences with friends. Using the "share the wealth" feature, you'll be able to invite friends to play and extend your own time at the reels and even send them free spins and coins via Facebook!
Money Green Slots
If you're someone that enjoys spinning for long periods of time, Money Green has the perfect offer: free credits every hour. When you play Scatter Slots you'll be doing it for the storybook, gamification qualities and when you opt for Hit it Rich you'll be doing it to share with friends. However, when you try the Money Green iOS or Android app, you'll be in it for the coins. As well as a bundle of credits to start with, this platform gives you coins on the hour, every hour, daily bonuses and extra ways to win.
OK, so you've updated your device, you've found the best place to play, but now what? Simple: download the app and start spinning. Mobile slots are easy to play, so you can literally dive straight into the action. Once you've set your bets, tap the "spin" button or shake your device (for some games) and the reels will kick into life and you'll have your very own slice of Vegas in the palm of your hand.