Disney is working on a new game and its got a name: Star Wars: Assault Team. The publishers who will be collaborating with LucasArts on this project have unveiled a lonely screenshot along with a few details about the game on their social media platforms. Indications are that the game will be a turn based TCG (Trading Card Game) which will be available for multiple platforms including Android.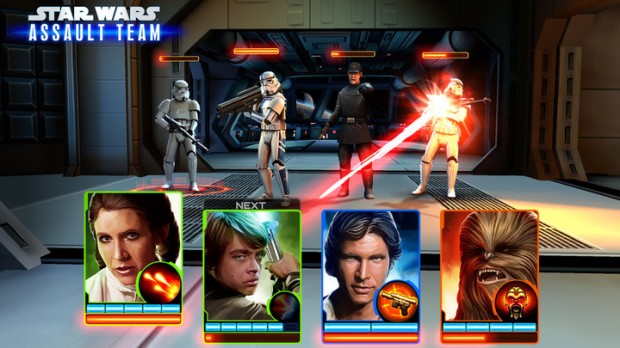 As you can well see, characters from the original series seem to be cast in the game including the princess, and a Jedi among others. According to their press release, players will be collecting classic characters from the Rebel Alliance and building up their army to defeat galactic enemies. Players must strategize the team's special tactics effectively in order to successfully complete missions. The game will take place throughout the Star Wars planets that will include locations from the original trilogy.
Disney is offering limited early access to the game in select countries and a full launch will happen as early as this spring. Keep watching this space as we will be updating you on the latest developments as and when it happens.