Data breaches and security flaws are a concern with any digital device, but with over a billion active Android devices world-wide, the platform is a huge target for hackers. If you're running on Android, be sure to check out these security flaws and how to avoid them.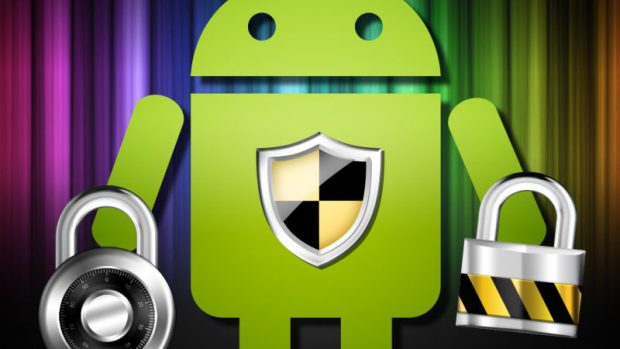 Malicious Apps
Unlike other major mobile companies, Android allows you to download third-party apps outside of their official app store. This may seem like a blessing, but it many ways, it can quickly turn into a curse. The Google Play store vets the apps that they place on the platform, so you can generally trust the apps you download there are safe. However, as soon as you begin downloading third-party apps, your risk for a cyberattack drastically increases.
In 2016, one case surfaced in which hackers compromised over one million Google accounts by use of malicious apps available outside the Google Play store. The hackers infected an estimated 13,000 phones per day. They designed what looked to be trustworthy applications all with fake ratings and reviews all to cash in on ad revenue. Though this particular breach didn't appear to attack customers' personal data, hackers could have easily used customers' credentials to get into their emails or to take their personal photos.
To avoid this, be sure that the apps you're downloading are trustworthy and have their own security measures in place. Never download third-party apps outside of the Google Play store. Also be careful to keep your Android operating system up to date, as hackers tend to target older versions of the software.
App Vulnerabilities
Sticking with apps in the Google Play store is a smart decision, but it's not always a fool-proof one. The apps themselves may come with vulnerabilities that could put your data in the wrong hands. For example, if the app developers use bad storage practices or don't encrypt their data, it can be easy for hackers to get ahold of the data you've stored in that app. What's more, if that app has permissions to access other areas of your device, such as your contact list or images, hackers can grab that information, too.
Even in the Google Play store, it helps to be smart about what you're downloading. Take a look at what permissions the app is requesting. If it wants to access more information than it needs to carry out its function, it may not be worth downloading.
Also look into the company itself. Does the company have its own security measures in place, such as encryption technology and secure facilities? Do they have a backup system in place in case of a natural disaster or other physical breach of their servers? Have other users had security issues with this app or company in the past? Looking into these type of questions will help you find apps that are the best for keeping your data safe.
Old Operating Systems
Older versions of the Android software are at greater risk of a cyberattack. That's because hackers already know where the security vulnerabilities lie and can use that knowledge to attack your device. These vulnerabilities differ between each version of Android, but one thing is for certain. If you keep your device up-to-date, then you'll greatly reduce your risk of security flaws. That's because a big part of operating system updates are about cleaning up those security holes. It's not just about improving navigation or adding features.
Google doesn't directly issue updates. Instead, device manufacturers are responsible for fixing problems on their devices. Because of this, older or less popular devices tend to get ignored, so it can help to update your Android devices every couple of years. Pay attention to your notifications to see when your device manufacturer or carrier issues an update. The sooner you update your device, the sooner you protect yourself from the security vulnerabilities already found in older versions of the Android operating system.
Public Wi-Fi
Public Wi-Fi is a threat for anyone, and Android users are no exception. There are several ways hackers can attack you over public networks, including compromising the network itself or setting up a hotspot that seems legitimate but is actually malicious.
You can secure yourself over public Wi-Fi by using a virtual private network (VPN) service. VPN services for Android route your Internet and app activity through their servers first so that anything you share over public networks will be encrypted. That way, even if hackers intercept your data files, they can't see what information is in those files.
Though Android has its fair share of security issues, it's not difficult to mitigate your risk of falling victim to these flaws. If you're smart about how you navigate your device and if you jump on board with other protection options like VPNs, you shouldn't have a problem with your Android device and your data security.