Ever since the days of Lewis Carroll, rabbit holes have become a magical wonderland where all kinds of adventures are possible. Forever Entertainment's latest point and click adventure, Violett is one such game where you meet singing frogs, a spider queen, and more weird and amazing creatures and get caught in one delightful journey along the way.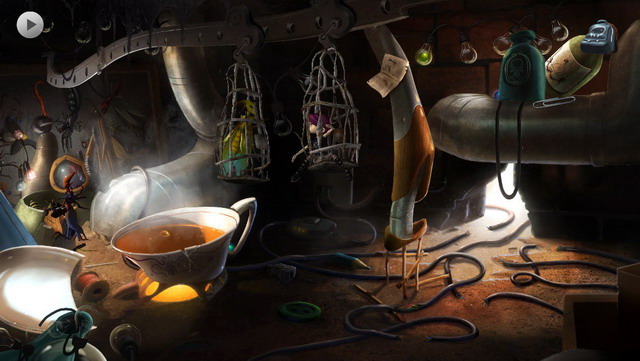 In the game, you play the role of a rebellious young girl Violett who has been taken away from her parents and placed in a dark spooky house in the country. Violett's fears that she will die of boredom fail to materialize when she slips into a rabbit hole in the house and gets transported to a strange and quirky world full of strange monsters and happenings.
If you are big on mysteries, riddles and puzzles you will enjoy figuring your way out of the mysterious and dangerous environment you find yourself in. There's plenty of hand painted graphics and nice smooth soundtrack to entrance you and keep you engaged for hours.
Violett is available in the Play Store for $3.99.