Back in 1997 Microsoft released one of the, from today's perspective, pure RTS classics. To this day we have seen many expansions, sequels, spin-offs (khm, Age of Mythology, khm), even Internet memes and in the near future we will play the Age of Empires on Android and iOS.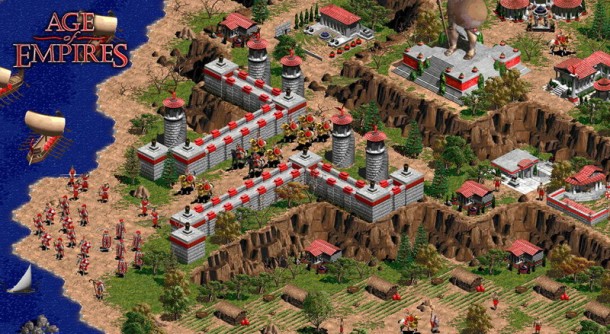 Although it might sound strange that Microsoft is shifting to mobile market (considering the Xbox, their console market efforts and only few cross-market releases) we can understand that company views it as a great booming potential and naturally wants a bigger share of the cookie.
To the time of publishing of this news, we haven't received any confirmation from Redmond or Japanese Klab (who will adapt the game to Android and iOS) that the game will be 100% freeware (earlier it was stated that the game will be free) many players are worried that AoE will ride on the Freemium trend, meaning that any upgrade or improvement will have to be in-app purchased with real money. Oh, the irony of paying real coin to advance to copper age.
Another strange thing with AoE which comes to mind is the conundrum how can a grunt with a wooden club bash the stone wall and by doing so set it on fire.