Released yesterday was Black Gate: Inferno from Glu Mobile which is being advertised as a console quality MMORPG for you phone and tablet. I don't know about you but that seems like a huge deal and really is showcasing how far mobile gaming has come. The storyline for Black Gate: Inferno also makes it sound quite interesting as you have been chosen by the ancient legends to lead the fight against the Dark Knight and his darkness which has spread across the vast lands.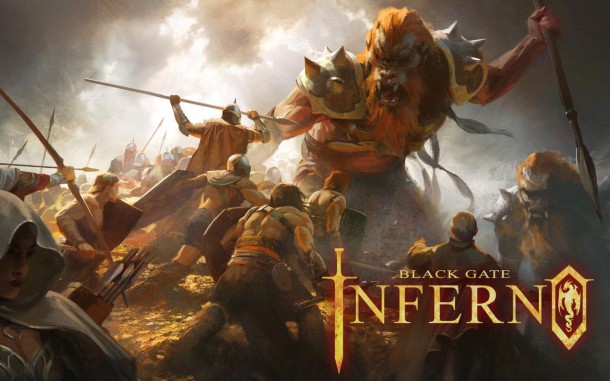 Ok…Storyline may actually seem fairly generic but that doesn't mean Black Gate: Inferno still doesn't look good graphically and sound great with the features. There are six classes to choose from for your character including Warrior, Archer, Wizard, Necromancer, Assassin, and Knight. Of which each has their own skill set tree to improve them and over 200,000 items to collect to customize your characters.
Black Gate: Inferno is a MMORPG so a lot of features are catered towards that. You can complete quests either solo or can create teams of up to four players. Even better is you can use voice chat to strategize with your teammates to work better together and even join and create guilds if you want. In addition to the base :"mode" you have team defense, PvP arena and chariot racing modes to keep you occupied in this vast MMORPG mobile game. Overall it seems that Black Gate: Inferno is a great mobile MMORPG that was created for the fans by the fans.